WhatsApp Integration with Time & Attendance and Access Control Systems
WhatsApp Integration with Time & Attendance and Access Control Systems
BlueEra WhatsApp Utility integrates with your T&A and Access Control Systems thus enabling to receive all types of updates, alerts & notifications directly on WhatsApp!
BlueEra WhatsApp Utility can integrate with all types and brands of Time Attendance and Access Control Systems and enables a WhatsApp Notification solution for all users.
✅ Attendance Summary
✅ Alerts [Punch In/Out, Late In, Early Out, Missed Punch]
✅ Important Announcements & Custom Alerts
✅ Festive Greetings & Birthday Wishes
✅ Marketing Broadcasts & Promotional Messages
✅ Real Time Status Updates [Delivered, Read etc.]
Send WhatsApp Notifications to All Users
Send T&A Alerts, Attendance Summary, Important Announcements, Festive Greetings, Birthday Wishes etc. on WhatsApp to all your employees. Supports Image, Audio, Video and Files to be sent as an attachment.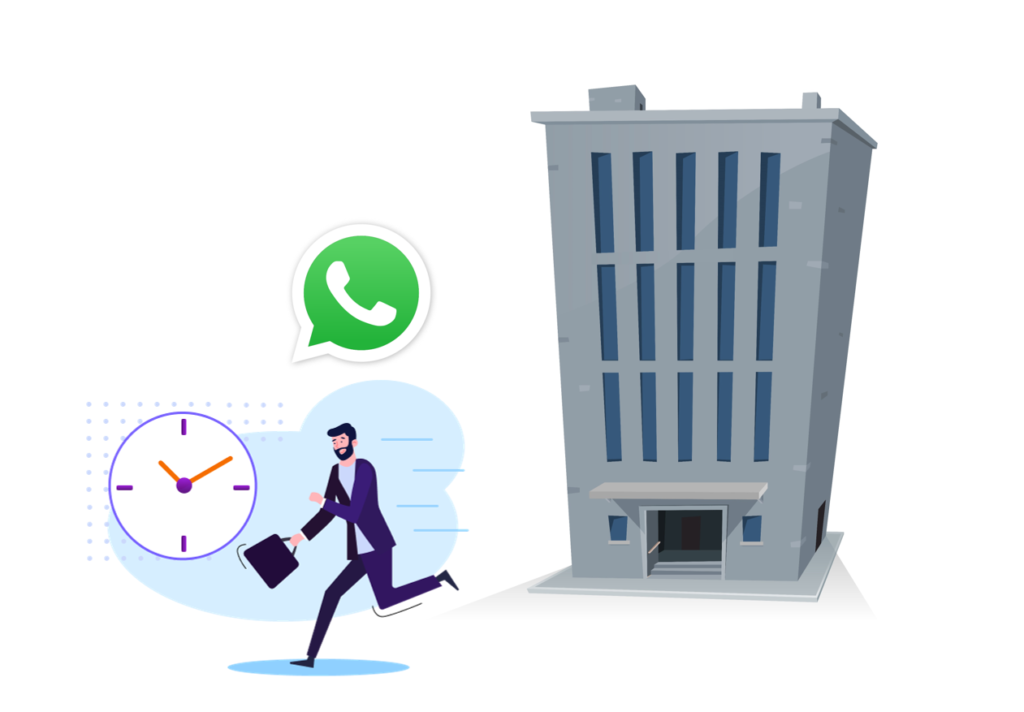 Parents can receive real time attendance status, daily homework, absent notifications, daily activity updates, payments & fees reminders, important announcements, progress reports of their children on WhatsApp.
Use this platform to send notifications and messages to parents of hostel students should include check-in/check-out alerts, academic updates, health and safety information, reminders of hostel rules and fees, and notices of special events.
Send notifications and messages on WhatsApp to patients like appointment reminders to keep patients informed about their upcoming visits, prescription alerts for medication adherence, and post-discharge instructions for seamless recovery. Additionally, patients benefit from receiving test results promptly.
WhatsApp Integration Inquiry